Community Fundraising Champions
It truly takes a village to support your Women's and Children's Hospital. We rely on the generous contributions made by our fundraising champions in our community. In this edition, we are proud to share just some of the stories of the many inspirational people who make a difference every day.
Recently, some amazing community friends held events to raise funds for the hospital. Read their inspiration stories below.

Team Ohana Headshave
When your friend is diagnosed with a serious illness, how can you help? This is a story of mateship where actions definitely speak louder than words!
When one of their classmates was diagnosed with Hodgkin's Lymphoma, his friends wanted to do something to both support him and to raise funds for the Michael Rice Centre to help other patients also receiving treatment. On Friday 28 September, a group of 60 Year 11 Pembroke Senior School students did just that by shaving their heads to raise funds for the Michael Rice Centre at the Women's and Children's Hospital.
The support within their school community has been phenomenal having now reached $23,100!
Thank you to these amazing young men whose efforts and substantial contribution to the Michael Rice Centre will benefit many families now and in the future.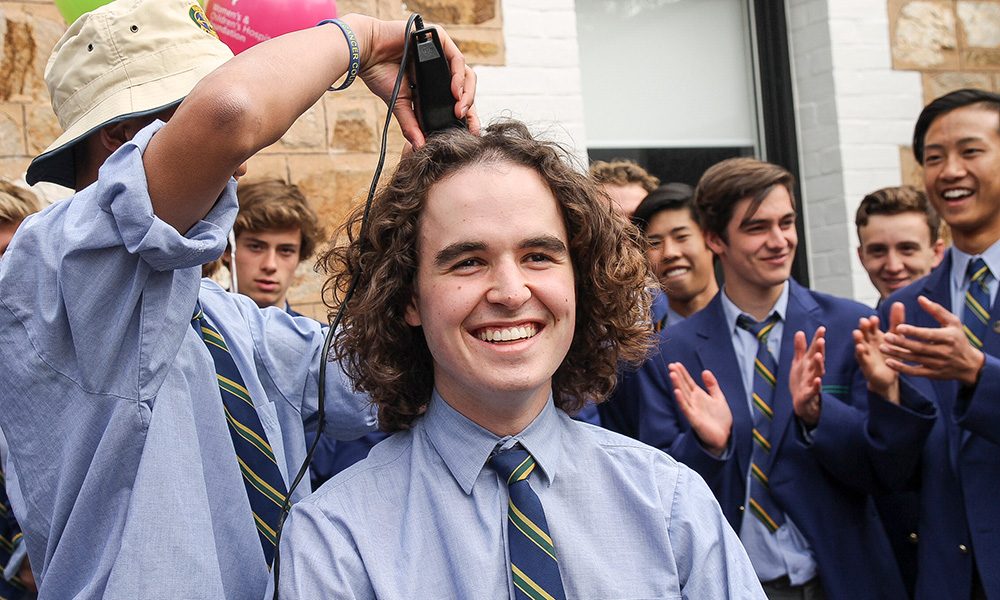 Oaks Day is a winner
The Spring Racing Festival saw two of our community support groups for our Beach House project host an Oaks Day Luncheon in both McLaren Vale and Victor Harbor.
The Fleurieu Beach House Team hosted one of these at Eat @ Whalers Restaurant, which raised an impressive $11,500. More than 100 guests enjoyed great food and wine in the beautiful surroundings overlooking the bay and Granite Island. As with any Spring Racing event, the awards for Best Fascinator, Best Dressed and Most Flamboyant were hotly contested with the guests embracing the traditional Oaks Day floral and floaty theme.
Special guests, Judy and Russell Ward, shared the story of their grandson, Sam who fought a courageous battle with a rare neurological degenerative disease. Although Sam died in 2005 at age 4, his memory lives on as his grandparents vividly recounted both the wonderful and challenging times the whole family experienced. The opportunities for the family to get away and make precious memories together are still the most treasured and this is why the Beach House project has become so important to their whole family.  Their daughter and son-in-law, Michelle and Martin Roberts, have been instrumental in this project as one of the Founding Families.
A special thank you to Major Sponsors – Harcourts South Coast, South Coast Realty & Coastal Landscapes and Fencing; MC, Graeme Jameson (Fleurieu and Hills Insurance) and Auctioneer Rob Heaslip (South Coast Realty) for their generous support of the event. Thanks to Jacki (Coastal Landscapes and Fencing) for also sharing the vision and plans for landscaping and outdoor play areas of the Beach House.
To the Fleurieu Beach House Committee – Olivia, Caz & Pippa, we say a very big thank you for your vital commitment and support.
Meanwhile, at Ekhidna Wines in the McLaren Vale another group of frocked up guests raised funds at their Oak Day Luncheon. Attended by over 50 people it was a fun day of games and fundraising during the races, with a fabulous fashion show by Gorgeous Soles in McLaren Vale. Guests raised over $8,500 for our Beach House project.
Thank you to the organising committee for donating the time to pull together and host the event, including: Natalie Jones, Kate Barnett and Haley Reynolds of We Connect Property; Elle Brown of Gorgeous Soles; Christina Repetti of the Old Bush Inn in Willunga; Mei Ling of Helivista; Vicky Vasarelli of Vasarelli Cellar Door Restaurant; and Hazel Wainwright.
A follow-up event is planned in the New Year on Friday, 8 February so save the date for what promises to be another fun fundraiser with the McLaren Vale community.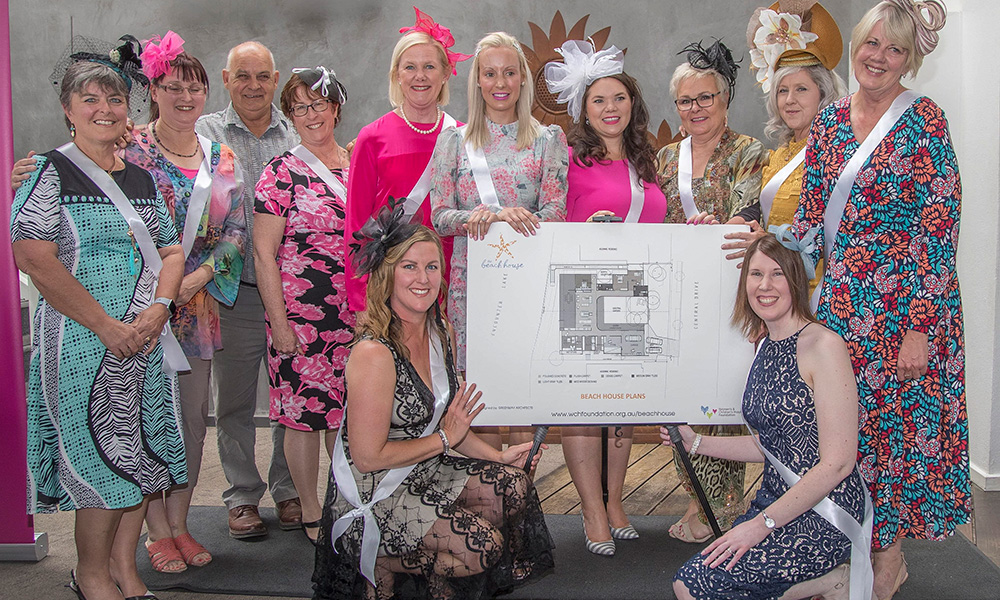 2018 Baker-Gordon Charity Shield
On Sunday 18 November, we held the 2nd Annual Baker Gordon Charity Shield at Payneham Cricket Oval. Coinciding with this year's Centenary of Armistice celebrations, the Army and Air Force teams took to the field for a T20 cricket match in support of the hospital community and our Beach House project.
His Excellency, the Honourable Hieu Van Le, Governor of SA met all the players before the coin toss had the Air Force team up to bat first. Final score: Army 79 – Air Force 76, which is now one all for both teams. 2019 is sure to see friendly rivalry as the position of Baker-Gordon Charity Shield top dog is again up for grabs.
Thank you to our sponsors: Defence SA, Veterans SA, the Norwood, Payneham and St Peters Council, Payneham 'Dukes' Crickets Club, Viking Rentals and Veolia for their support of this event. We look forward to working with you all again next year.
Thank you also to our organising committee for the hard work in pulling the event together.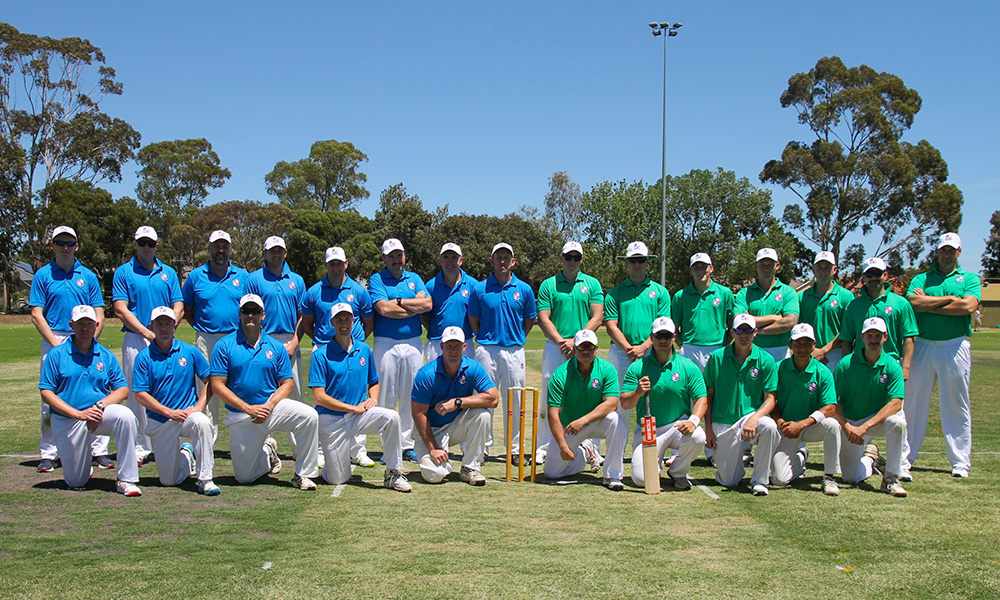 Back to all news