The 'Gift a Butterfly' Project provides comfort in pregnancy loss
The 'Gift a Butterfly' Project is all about supporting women who have experienced a miscarriage.
"After doing some work around grief and miscarriage, I thought it would assist women if we offered them a keepsake to remember their lost pregnancy and help them to move forward. The butterfly is the universal symbol of pregnancy loss," Angie Wilson, Antenatal and Gynaecology Ward Midwifery Unit Manager, said.
When a woman has a miscarriage at the Women's and Children's Hospital, they are offered a beautifully wrapped pack with a butterfly keepsake, flower seeds to plant in their garden to attract butterflies, and a poem.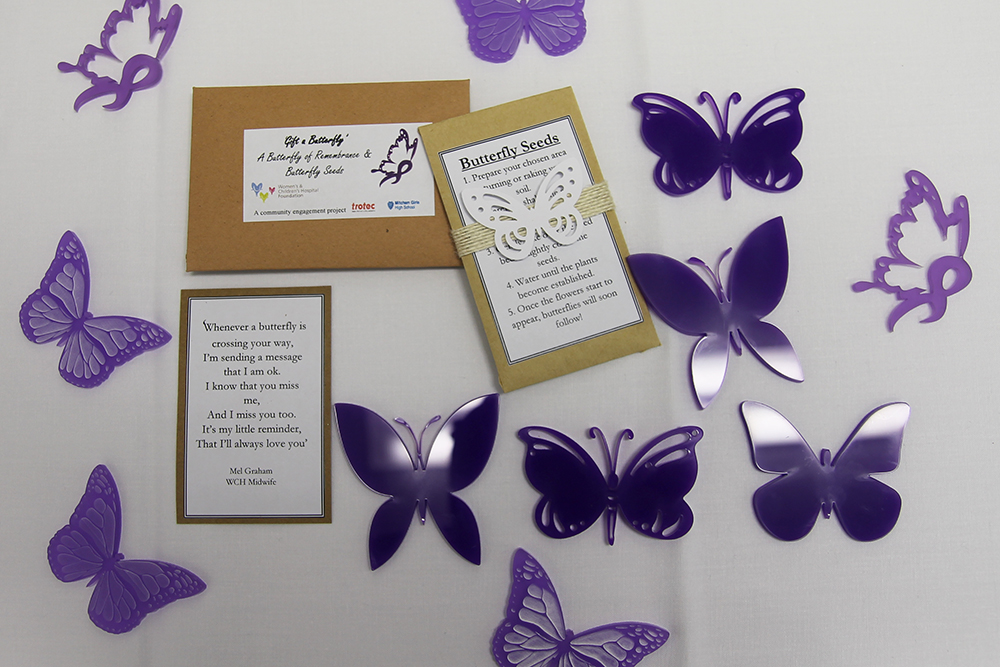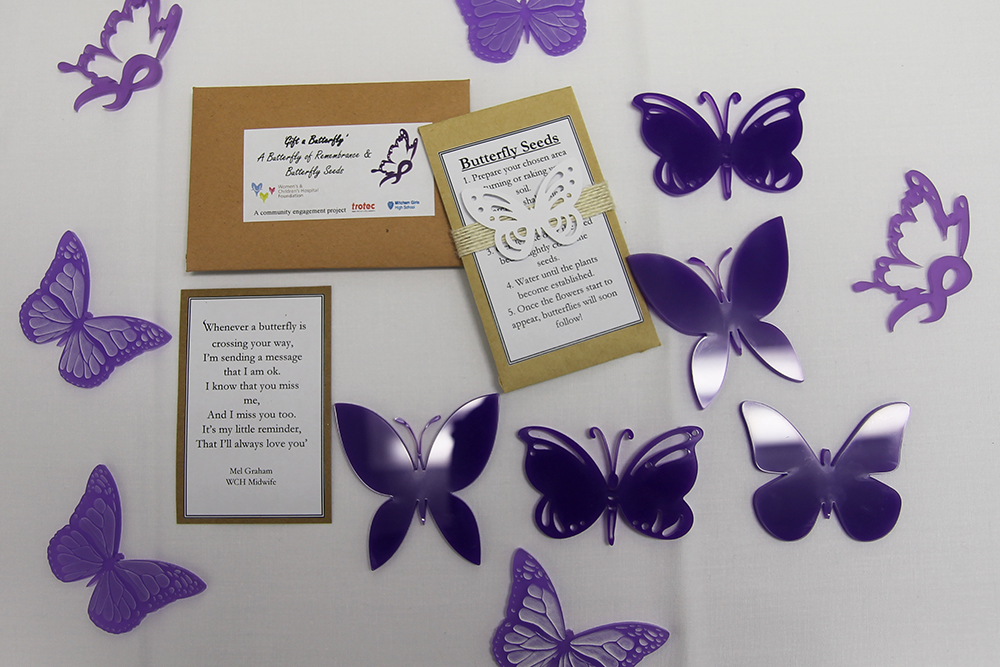 "Often when women have a miscarriage, they don't talk about it with their families and friends. But we know pregnancy loss is common and can cause significant distress, grief and loss. Sensitivity and acknowledgement of their loss, like we are creating through the Gift a Butterfly Project, can help women through this difficult time," Angie said.
Butterflies are also placed outside of their hospital room to remind staff to be mindful of their interactions and how they communicate with women to ensure sensitivity.
The design of the butterfly keepsakes was part of a community engagement project between the Women's and Children's Hospital and Mitcham Girls School in Kingswood. Year seven and eight students designed and laser cut the butterflies as part of a STEM assignment. Adelaide business Trotec has recently created hundreds of butterflies free of cost for the project and Yates donated some of the seeds.
The WCH Foundation proudly supports the Gift a Butterfly Project, which has been led by Angie and her colleague Mel Graham – a midwife at the Hospital.
If you have experienced a miscarriage and would like support or to find out more about this project, contact the Women's and Children's Hospital Women's Assessment Unit via 08 8161 7530.
Back to all news