Celebrating Our Rich History of Nursing
To celebrate International Nurses Day, we have been delving into our Hospital's rich nursing history and recognising all that our past nurse trainees have contributed and achieved.
International Nurses Day is celebrated all around the globe on 12 May each year. The date coincides with the birth of Florence Nightingale, who many consider to be the pioneer of modern nursing, and is a fitting time to reflect on the contribution that nurses have made to our Hospital and community for generations.
Adelaide Children's Hospital Nurse Trainees
Our Women's and Children's Hospital has a rich history of nursing, being the first Hospital to offer Hospital-based training to nurses. This began way back in the late 1800's just after the then Adelaide Children's Hospital initially opened. Nurses continued to be trained inside our facility for decades until hospital training for nurses was phased out in the early 1990's and undertaken completely within the higher education sector.
Our CEO, Jane Scotcher, says, "When we look at how nursing has evolved through the decades, it's important to recognise how past nurse trainees of our Hospital have played a significant role in the care of women, children and their families."
While the training for our modern nursing workforce looks quite different today, many aspects of life as a nurse remain the same. Our nurses continue to bring comfort, relieve pain, fight infection and help our young patients and families feel less vulnerable.
Nurses Roll Call
Through our Nurses Roll Call, we have been inviting past nurse trainees to reveal their fondest memories of training at "The Kids" and many have already shared tales of the fun and camaraderie of those early years.
Beth Freeman-Gray, who trained with PTS 384 from 1984 to 1987, sums up her nurse training experience in three words – Fun. Caring. Strict.
During her training, Beth lived in the residential nursing quarters – as did most of her counterparts at the time. "It was a wonderful collective of so many different people and many of us remain close-knit today," she says.
Some of Beth's proudest trainee memories include specialising in Critical Care and Wound Management.
"Both areas allowed patients to achieve their best and improve their wellbeing and quality of life," she shares.
Beth has gone on to spend her whole career in health, moving from nursing into medical sales, then business development and recently coming full circle back into nursing at the Royal Adelaide Hospital.
"In 2020, I decided to leave my Business Development Manager role and return to fulltime nursing, leading me back to The Royal Adelaide as a Nurse Consultant working on Nursing Practice Improvement Projects. Whilst nursing has changed, and the old days were amazing, new times bring a heightened sense of fiscal accountability, improved safety and quality and a real sense of consumer engagement and empowerment," says Beth.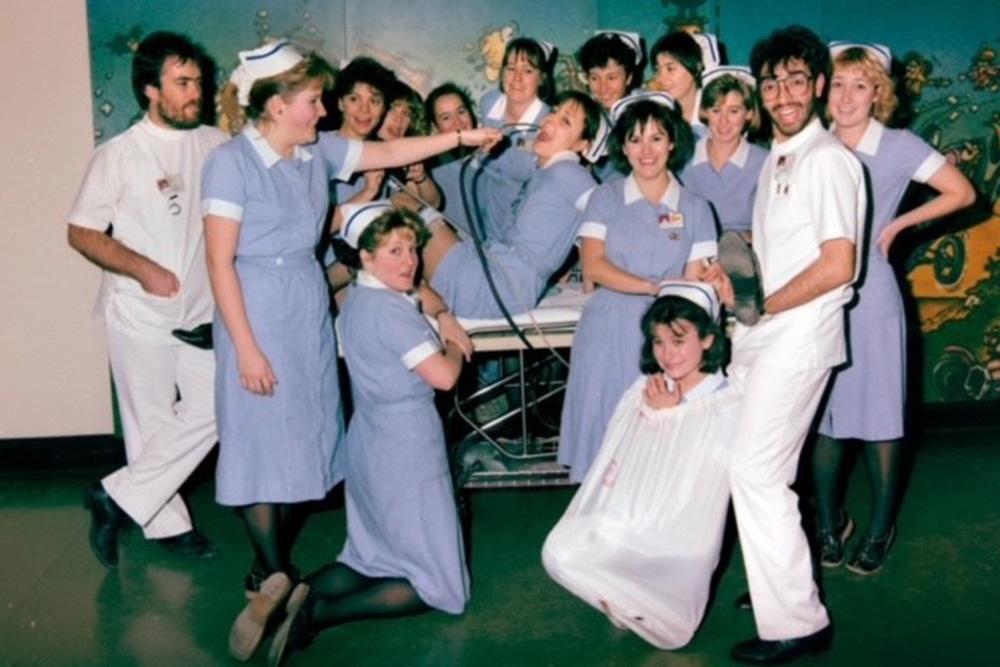 Share Your Story
If you trained as a nurse at the Adelaide Children's Hospital, or know someone who did, we'd love to hear your nursing tales. Complete our Nurses Roll Call to share your fondest memories and photos.
Back to all news